A licensed journalist from the Universidad Complutense de Madrid, began working as a writer in Madrid for two Dailies from the "Grupo Godó" organization: Mundo Deportivo (Sporting World) and La Vanguardia (The Vanguard). Afterward, Tomás worked at the Colpisa News Agency, and in 1992 was signed to work for the Daily "El Mundo" (The World), where he stayed 9 years. Later still, he went to the Daily AS, where he remains their lead writer. In his time, he has specialized in information about Real Madrid C.F., the team he has declared himself a supporter of.
In addition to his work at AS, Roncero can be  heard as a radio commentator on shows "El Larguero," and "Carrusel Deportivo" (both on Cadena SUR), "El Penalti" (Onda Cero), "El Tirachinas" (COPE) and "El Mirador" (Punto Radio). He features also on the TV program "Punto Pelota" (Intereconomía).
Thank you Tomás for supporting us from the beginning. For that, Tomás is our 
first Honorary Member of
LA PEÑA MADRIDISTA DEL SUR DE CALIFORNIA.
If you want to support Tomás, read his news first hand and follow him on Twitter, contact him here:
twitter.com/As_TomasRoncero
______________________________________
HONORARY MEMBERS of beIN Sports
IAN JOY, ANDRES CORDERO, KAY MURRAY
beIN Sports, the English-language 24/7 international sports network, and beIN Sports en Español are the multi-platform sports destinations that brings to the passionate fan all the live game action, news and analysis of the top leagues around the planet, as well as exclusive and never available-before content. From American, European and Latin American live games to general sports news and in-depth analysis, beIN SPORT guarantees first row access to top leagues and major sports properties through TV, on-line and mobile platforms with games that can't be seen on any other channel. For more information, please visit www.beinsports.tv and follow us on Twitter @beINSPORTSUSA / @ESbeINSPORTS for breaking news and real-time updates.
_______________________________________________
JOSÉ HERNÁNDEZ, ANA COBOS,
PABLO MARIÑO
_______________________________________________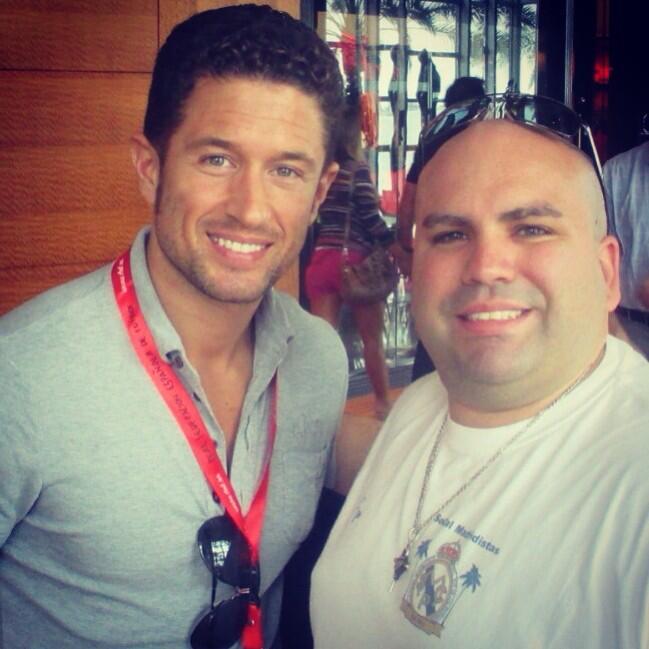 Veteran sports TV journalist Miguel Serrano serves as a football analyst for beIN Sports en Español. Since 2004, Serrano worked as an editor & sports correspondent for TVE News, the most-watched prime time news program in Spain. He covered a variety of major European sporting events, including the premier motorcycle racing MotoGP World Championship, the Tour de France & the UEFA Champions League, one of the most prestigious football tournaments in the world. In addition, Serrano was the host of two Spanish TV shows for several years: Sports Magazine on the LaSexta TV network & Marca Motor on MarcaTV, a sports TV network. For the past two years, Serrano has served as master of ceremonies for the Real Madrid Foundation Gala, a charitable event celebrating one of the most legendary soccer clubs in the world. Miguel got his start in broadcasting hosting local TV and radio programs in Spain. He holds a bachelor's degree in journalism and communications at Universidad Complutense de Madrid and a master's degree in journalism and communications from the Universidad Rey Juan Carlos.
_________________________________________________ 
 SIRO LÓPEZ – PUNTO PELOTA